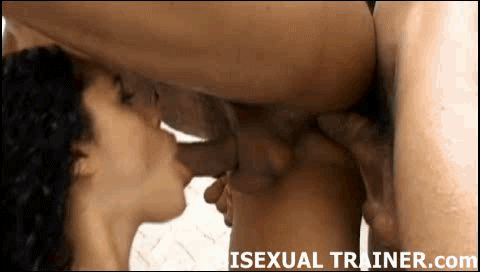 share gif:

Today's a very special day for you, because your mistress is going to teach you how to be a bisexual. Are you ready to learn the ways of a straight dude gone bisexual?

Come into the hot tub with us for a while so that this alpha male can give you a lesson or two in pleasing a woman. In fact, why doesn't he give you a crash-course guide in pleasing men too? I want you to bend over this very instant and put that ass on display. You're my bisexual slave, so I think it's only reasonable that you take a big dick in your ass once in a while.

I bet that feels absolutely incredible. Having your tight asshole pumped full of rock hard cock like the little slut you are. Do you think you're man enough to fuck him in the ass now? Good, get up and prepare your shaft for entrance. His asshole is all yours and it's going to turn me on so much seeing you fuck this dude in the ass like the real bi slut you are.