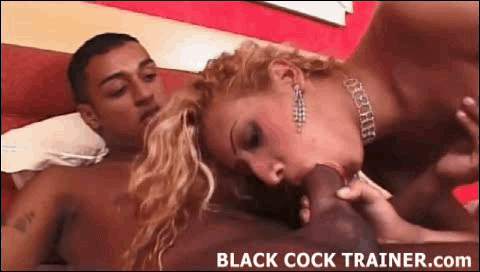 share gif:

What would you give in order to be a hot little sissy slut for this huge black cock? We know you'd do anything for the chance to take that piece of meat in your rear?

As a tranny, I like to feel as feminine as possible - that just so happens to mean that when I get violated, I want it to be done by a dude that has the biggest dick around. We know that black studs are the perfect type of people for that, so why don't you take a seat in the corner and watch what happens when a tranny gets her asshole fucked by a big black god?

I can see by the smile on your face that if we put a dress on you, attached some panties and put you on all fours to be fucked in the ass by this huge black man you'd be in heaven. There's nothing wrong with your sissy desire, I promise. I mean sure, lots of people think it's fucked up you'd bottom for a huge ebony dick, but if you enjoy being a violated sissy in a hot interracial sex scene, what's the issue?